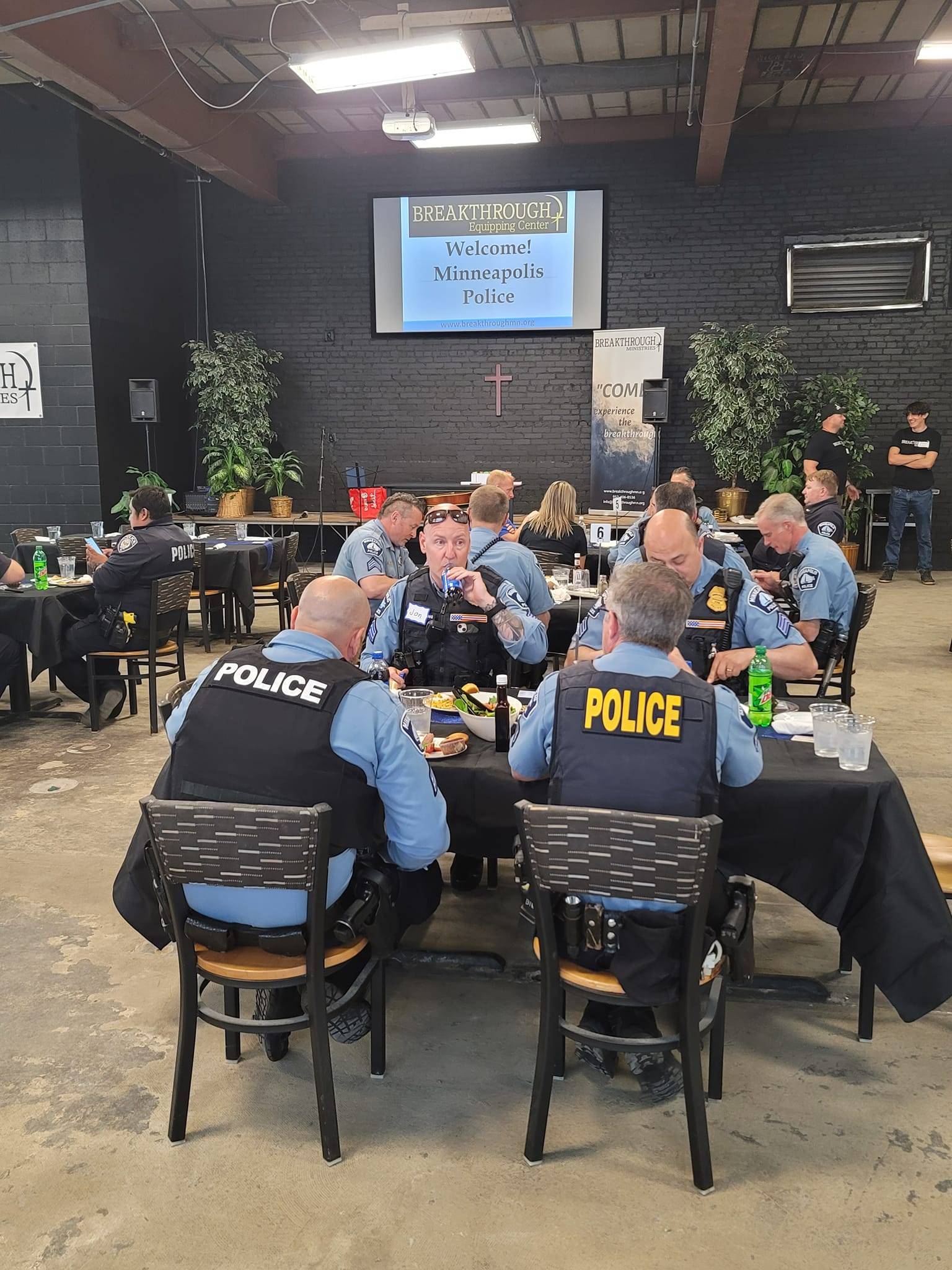 Nourishing Bodies and Souls
Understanding the challenges and demands faced by law enforcement officers, Breakthrough Ministries offers tangible support through weekly meal services. These meals, served at the first and third precincts, are more than just nourishment for the body; they are opportunities for meaningful interaction, relationship-building, and sharing the compassion of Christ.

In addition to weekly meals we hosted a steak dinner appreciation night in 2023 and plan to continue to add additional relationship building events to our programming.