The Bible Breakthrough Episode 1 bonus episode where we discuss Creation at a deeper level has launched and we are excited to introduce Keven Lovegreen as our guest in that episode.
Use the buttons above to listen or watch and check out the options at the bottom of this post to find out how to find The Bible Breakthrough as well as connect with Keven on the web!
Minnesota author, speaker, and outdoor enthusiast Kevin Lovegreen finds great joy-inspiring kids to read, write and enjoy the outdoors. Young readers follow Lucky Luke on amazing hunting and fishing adventures, in his award-winning book series, Lucky Luke's Hunting Adventures. As a world-class speaker, Lovegreen uses his unique outdoor theme to inspire, teach and entertain kids. Visiting schools and connecting with the kids is one of his favorite things to do.
Kevin is also a board member here at Breakthrough Ministries and brings an awesome energy to the team. When we asked if he'd like to be a guest on the Bible Breakthrough he said YES without hesitation. We asked Kevin to provide a few paragraphs to add to this post, here's what he had to say:
A new friend of mine invited me to join a men's bible study. I had recently been involved in a couple other studies and welcomed the opportunity to try another one. As I grabbed a cup of coffee in the little office on the first day, a familiar person from my past walked in.

 

"David Engman." I said shaking my head.

 

"Kevin Lovegreen! What are you doing here?" David asked clearly caught off guard by the look on his face.

 

"I'm here for bible study. How about you?"

 

"This is my office." David said.

 

This was another God moment for me and David, I find out later.

 

When I joined my first bible study at age 42 my life began to change in the most exciting ways. Things in my life and people I met seemed to all be happening for specific reasons. And running into David, Pastor David I learned that day, was one of those moments. Pastor David and I had not a seen each other for over fifteen years. And now, we were both in very different seasons of our lives. Although, I am convinced that our past clearly set the stage for our re-uniting.

 

I am Kevin Lovegreen; an author, speaker and a faith driven person. Since that first day of bible study my journey has been filled with amazing God moments and encounters. Pastor David's story of how he created Breakthrough Ministries and all the miracles that led the way pulled me in. The light of the Holy Spirit that shines on and through Pastor David caused me to start volunteering for Breakthrough. That light not only shines on all the volunteers and employees but more importantly it shines through all the people that Breakthrough serves.

 

Why do I keep coming back to Breakthrough? That is the question that was asked of me. I keep coming back because the Holy Spirt pulls me, just like a giant magnet. Whether its manual labor, serving the less fortunate, being on the board or helping with a podcast. I love that someone started something that helps so many people. I love that the Holy Spirit makes it easy for me to say, yes.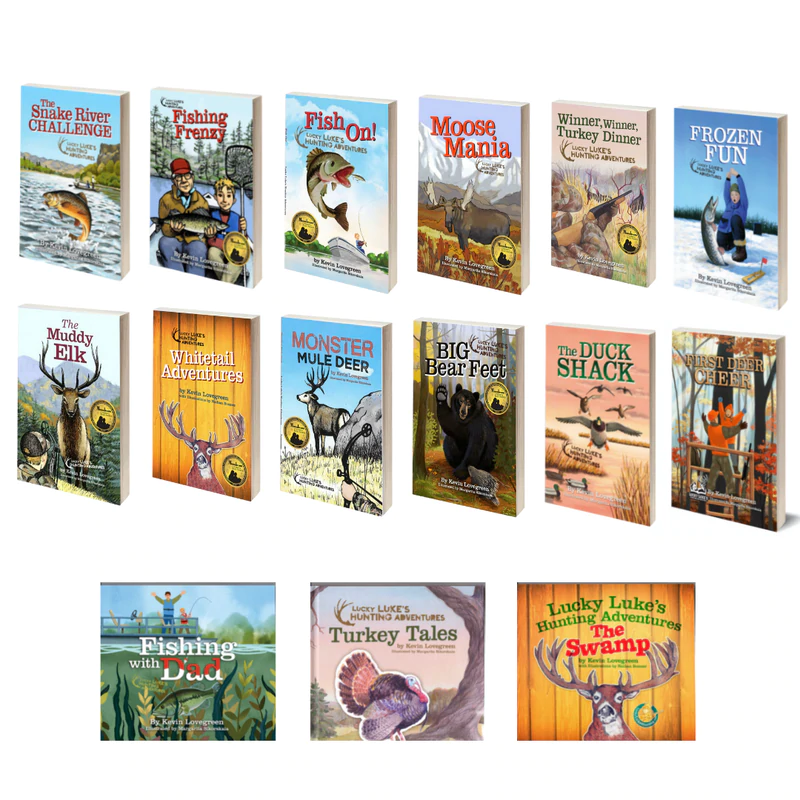 Check out Kevin's outdoor adventure books and listen to The Bible Breakthrough Episode 1 bonus content on our podcast channels or on YouTube!
Make sure you subscribe to our YouTube Channel and follow our podcast wherever you listen to stay up to date with the latest content from The Bible Breakthrough!